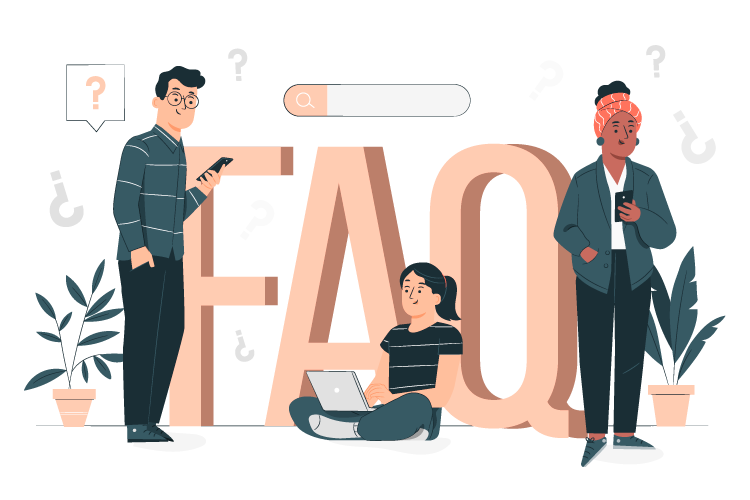 Here are some common questions about Elephant.in!
What is insurance?
Insurance is an agreement between two parties where one party agrees to pay a timely premium and the other party agrees to protect the first party against any financial risk in the future. It is a risk mitigation tool used by individuals and organizations alike to reduce the risk of damage from an unforeseen and unpredicted event.
Is insurance compulsory in India?
As per the Indian law, only third-party motor insurance is mandatory if you own a motor vehicle. No other kind of insurance is compulsory. However, it is an effective tool to safeguard a SME from a financial catastrophe. Insurance is not a mandate but a necessity considering the surprising and unpredictable nature of the life.
How much insurance is necessary for me?
Insurance requirement are subjective and they vary from person to person. However, you need enough insurance to ensure that you and your company are secured against a financial disaster. You can contact our experts to understand your personalized insurance requirement in detail.
What is Elephant.in?
Elephant.in- A Digital Initiative by Alliance Insurance Brokers Ltd. is India's first end-to-end SME-Focused Insurtech platform. Elephant.in offers a variety of SME Insurance policies and customizable portfolio plans to protect your business against unforeseen events and damages.
What does Elephant.in do?
Using our website Elephant.in, we ensure that every MSME business owner chooses the right policy from the market which is in line with their needs and budget. We empower our customers to compare, research, shortlist, and purchase policies online instantly. Now even sme insurance is at your fingertips just like everything else in the world.
Is there any difference between policies purchased from an insurance broker or an insurance company's website?
There is no difference between the policies purchase from either of the two. However, at a brokers website you get to compare coverage and prices of policies from a host of companies ensuring you take an informed decision and avail value added services.
How much do I have to pay Elephant.in for their services?
Absolutely nothing. Our services are absolutely free for the customers. However, we receive a standard commission from the insurance companies for all the policies we sell.
How does Elephant.in make money?
We don't charge our customers anything. We work on behalf of customers and earn profits from a pre-decided commission from the insurance company every time a customer buys a policy from us. We receive the same amount of commission from all the insurance companies guarantying we stay fair and unbiased. This empowers us to always suggest the best match plan for you. We represent our customers and consistently provide them researched, transparent, and unbiased advice.
If I need assistance, what should I do
We'd be happy to hear from you at support@Elephant.in or 70210 80467.
By when will I get a response from Elephant.in?
If you call us expect an immediate response. However, if you email us you can receive a reply as soon as 24 hours
How safe is my personal information with Elephant.in?
Your information is completely safe with us and we adhere to a strict privacy policy.
Are online transactions safe on Elephant.in website?
Absolutely. We have collaborated with the best insurers who use the best payment gateways in India to ensure that every single transaction on our website is safe and secure.
Is it possible to retrieve my existing quote or do I have to get a new one?
Your quote is valid for 15 days and you can make the payment by clicking on "Pay now".
Is it possible to buy insurance from Elephant.in?
Absolutely. We are an Insurance Broker that assists you in selecting the right policy as per you requirement. You can certainly book your policy through us. However, the payment will be directly made to your preferred Insurance Company.
What are the different services that we offer?
Once you have booked a policy from us you can manage and renew the policy through our interface. We would send you renewal reminders for your policies and you are more than welcome to receive assistance from us for any of your insurance related requirements especially a claim settlement and servicing procedure.
When do I receive my policy related documents?
When you have made a payment and booked your policy, you would receive the policy documents within 10 days.
How do I receive my policy documents after policy purchase?
The Policy documents will be directly sent by the Insurance Company through email. However, please note that the policy copy will be shared only after your proposal is duly accepted by the insurance company.
Is it possible to renew my policy at Elephant.in?
You can conveniently manage and renew your policy after logging in your account. We would even send you renewal reminders to ensure your policy doesn't expire.
Am I covered from the moment the payment is made?
Yes, Subject to realization of payment by the insurance company and verification of all the documents and information provided by you for policy issuance. You will be informed about the policy issuance once your transaction is completed. In the meanwhile, please feel free to contact us at support@Elephant.in for any updates.
Is Elephant.in my insurer since I buy my policy through them?
No. Elephant.in is an insurance broking company not an insurance company. The insurance company that provides the policy you choose is your insurer.